Shopping Cart
Your Cart is Empty
There was an error with PayPal
Click here to try again
Thank you for your business!
You should be receiving an order confirmation from Paypal shortly.
Exit Shopping Cart
SQUARETAIL FLIES & GUIDE SERVICE
Guided Maine Fly Fishing Adventures and Traditional Maine Flies
| | |
| --- | --- |
| Posted on May 17, 2012 at 11:12 AM | |
I don't know about you but I have a love-hate relationship with hike-in fly fishing.
On the pro-side, I love fishing in wild places.  The peace and scenery coupled with the potential for larger fish due to decreased fishing pressure is the magnet that draws me. 
However, logistically it's a pain in the ass.
My back does not like the requirement of humping in what I will require for the day and there lies the problem.
So I thought I'd share some of my thoughts on gear and tips I've learned over the years.
First, if you think you need it, think again!  I am a self-professed gear whore.  I love gadgets and cool little things whether or not there's a snowballs chance in hell I'll ever use it.  Kinda like when it comes time to move you can't believe how much stuff you have to pack, the weight and bulk of all those unnecessary do-dads adds up really quick.  Keep it simple and you'll have a better experience because you weren't playing the part of a Sherpa on the hike in.  You won't be gassed by the time you reach your destination and can actually enjoy the day.  You'd be surprised just how heavy that float tube by itself will get after a couple miles. Which reminds me, get the lightest float tube you can find.  Ideally try to find one around 8lbs, that's probably the lightest you'll find.  If you know of a lighter model I'd love to hear from you.
I limit my fishing gear to a Mayfly neck pouch lanyard that carries two small fly boxes perfectly along with the barest essentials. 
When I fish from a canoe I will have two rods strung up, one with a floating line and one with a sinking line.  On hike-ins I now use the RIO VersiLeader mentioned in a previous post and it does the job for most applications.  It's a pretty quick fix to just attach it via a loop connection to the floating line and now I only have one rod/reel to contend  with.
Floatant, leaders/tippet, forceps and nippers (I also like a thermometer) are about everything else you'll need.  I do bring a net because the fish I try for will probably require one if I'm lucky.  Cabela's Folding Telescopic nets are my favorite as the extra reach is a big assist when landing a fish in a tube.  Attach it to a tether or a float so you don't wind up continuing to boost our economy.  I was stubborn and lost two before I wised up.  As a side note, they're on sale as of this writing for the super-cheap price of $12.49 for the smaller model. 
Fin tethers are another hard-learned lesson.  Ever try kicking with one fin after you lose one to a stump?  It's pretty comical if you happen to be watching from the shoreline.  Not so comical if you have to fish the rest of the day with only one.  Don't be the days entertainment.
Speaking of fins, my preference is the Creek Co. Lightweight fins because of the reduced weight and bulk, and they're also the most affordable to boot.
I also recommend you buy a mesh anchor bag.  It allows you to pack no weight in because you fill them with rocks when you get to your destination and then you have the ability to remain in one place and effectively fish an area without fighting a breeze and drifting off.  It's a fantastic piece of gear when fishing a spring hole or structure. 
www.canoeing.com
has several options ranging between $9-$15.
And last but not least, remember your safety is paramount and wear a life vest!  Especially if you're alone.  Even with all the extra bladders in most float tubes you never know and your waders will be the most perfect anchor ever if you have a catastrophic casualty.  This is one area you don't want to cheap out on and it will always be worth the extra baggage.  I have a Mustang auto-inflatable that is super light.  Look for a vest with a Type II or III Coast Guard rating and keep it well-maintained.  After 15 years in the Navy I feel I'm reasonably well-qualified to speak on this topic.  The worst always happens when you're not prepared and if it does happen it won't wind up being all that bad if you planned ahead.  Don't become a statistic.  If you never have to use it it was still money well spent.  There's too many fish to go after and places to explore and at the end of the day your family will be glad to have you back, even if everyone else thinks you're a rotten SOB! 
Now get out there and find that little slice of heaven!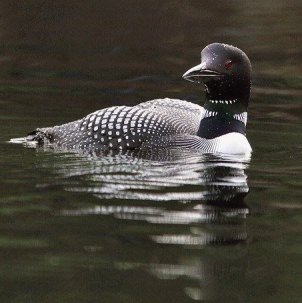 Categories: maine fly fishing blog
/